Outdoor seating is a must-have this summer as folks have now realized they probably aren't traveling anywhere. All Modern is featuring a classy, modern 4 piece outdoor seating set for 51% off which you can stack with another 15% of using the coupon code LETSGO when you check out.
The Backyard Staycation is where it's at this year, and we've been highlighting this trend for the last few including backyard water toys, and outdoor games to help you survive the long hot summer where we all go nowhere!
This 4.5/5 star rated outdoor seating set features a 2 chairs, a love seat and coffee table. The set is made from acacia wood and galvanized steel and features a modern natural finish. Free shipping is included.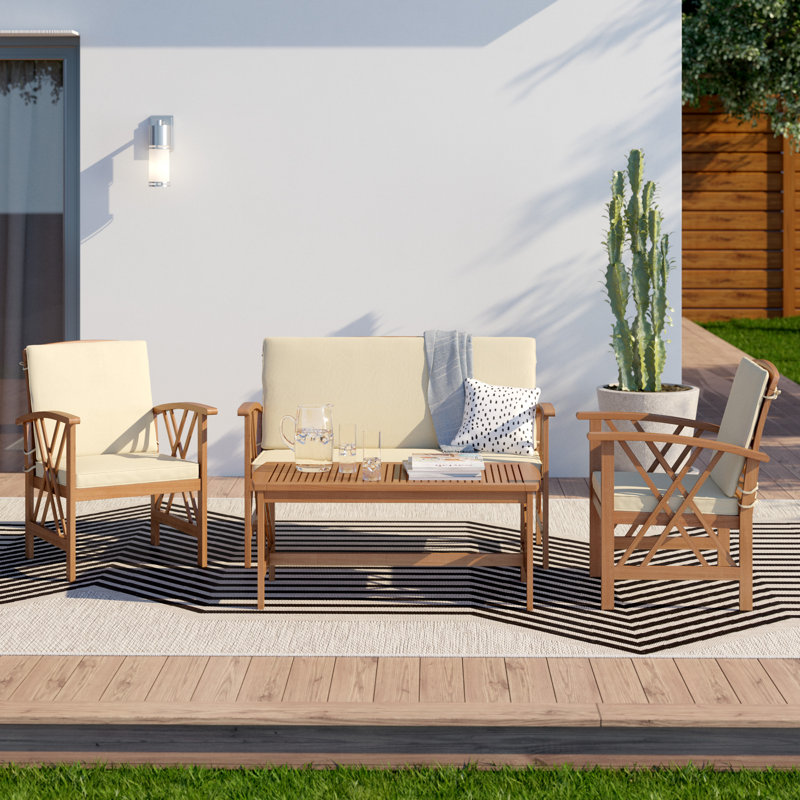 See all Memorial Day Deals from All Modern here
---
Like many of us, you are probably struggling to find your new normal. Perhaps you've done that and are simply bored. We've got your back. Here's a ton of recent content that revolves around what's facing us today, including working from home ideas, what to watch, things to read, and how to avoid boredom. Enjoy.
Affiliate Disclosure: As an Amazon Associate I earn from qualifying purchases. I may also earn commissions from other affiliate programs as applicable.