Although they don't have any planes yet, or even authorization to fly, the Australian ultra-low-cost startup airline Bonza has plenty of spunk. This includes their new uniforms which were revealed to be pretty casual (t-shirts, shorts, budgie smugglers, etc) and fit nicely with many other elements of the spunky airline's philosophy.
---
Bonza Airlines Budgie Smugglers. We had to look that one up. For us Americans, the phrase budgie smugglers is pretty foreign. According to Wiktionary, budgie smugglers are tight-fitting swim trunks. Think speedos. A scrappy Australian airline startup Bonza Airlines just issued their own set of budgie smugglers are part of their uniform kits. And that's not all this spunky airline has in the way of moxy. It's charting its own course as it gets off the ground – despite not yet having approval to fly or any airplanes.
"A style of tightfitting men's swimming costume cut like underwear briefs that covers the buttocks and groin but not the legs and reveals the bulge of the genitals; especially worn in surf lifesaving and in swimming races."

Wiktionary
The new airline recently announced its flight crew uniforms and its taking a decidedly different approach. With casual offerings and very few rules, crew can mix and match their uniforms however they want. There are also no makeup rules, you can show your tattoos. Pilot's don't even get hats (a bid to save some money and pass on that savings to passengers).
Indeed, Bonza Airlines is carving out its own unique path in the Australian air market. Think Southwest Airlines back in the early days, but with an Australian flavor. The Australian-only carrier intends to provide an ultra-low-cost option for Australians including the routes noted below.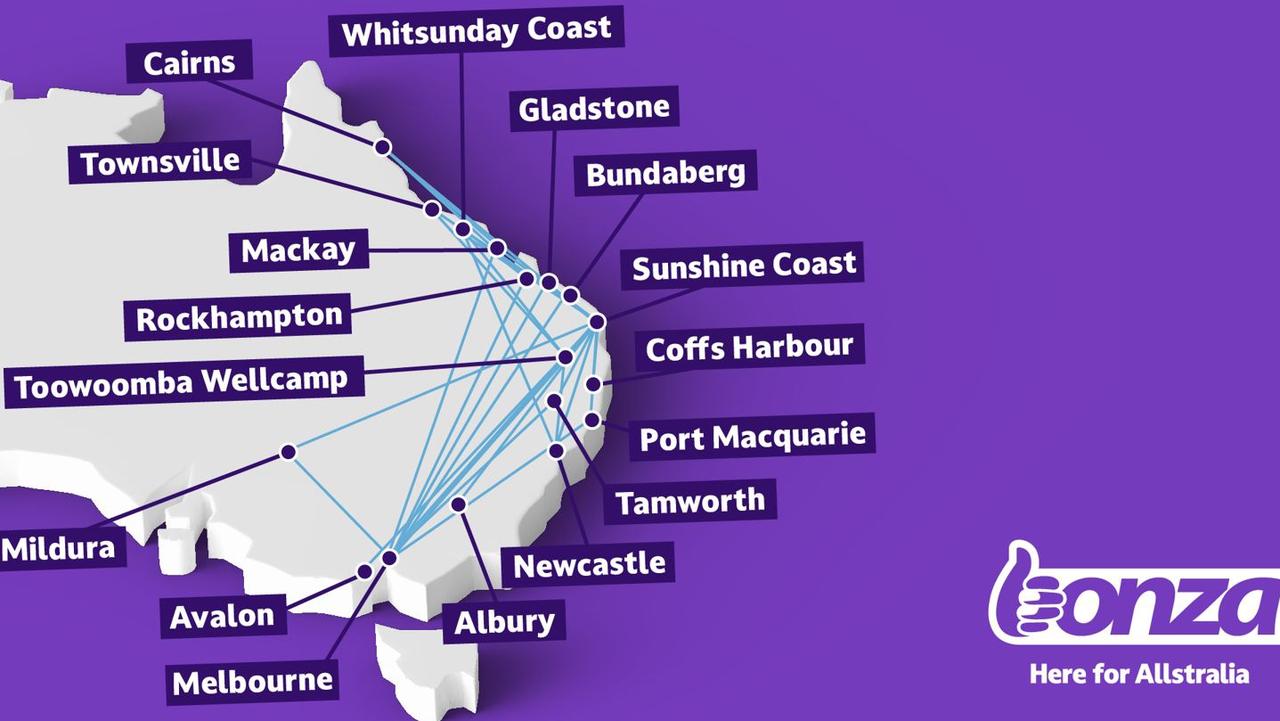 Despite plenty of moxy, spunky and character, the airline has yet to get its hand on an actual airplane (they are on order) and hasn't received authorization to fly yet (it will come, CEO Tim Jordan says).
But will Qantas let them compete? That remains to be seen.
---