Situated in the picturesque White Mountains region of New Hampshire, Ames Brook Campground offers one of the best camping experiences in the New England region. Here's our review.
---
As the sun lazily drifted its way behind the mountains for the day, I observed a truck pulling a pop up camper arrive. Inside was a family getting ready for a great camping weekend. You could see the excitement in the kid's eyes as they wondered what sort of adventures the weekend would hold. In dad's eyes you could see a little worry about how he was going to back his camper into his site (don't worry, the Ames Brook crew will help if you need it and they have several pull-through spots too). This family was getting ready to make a memory – undoubtedly a memory that will be cherished over the years. And they weren't alone.
Despite it being late October with only a week or so left in the season the campground was pretty full. A mix of weekenders and seasonal residents huddled around small fires, road golf carts, walked dogs, and played in the brook or on on the playset. Lots of smiles. Lots of laughter. It was camping. Not the kind of camping I did growing up, mind you. You know, roughing it in tent with a group shower and popcorn you held over the campfire. This was glamping, really. But, it was special for these families.
As the owner, and my friend, drove me around the campsite the guests waved, or stopped to talk to us. Everyone was happy. Everyone was pleasant. They were making memories. Getting away from the grind of city life. Or just enjoying retirement. You could tell this was a special place for many.
Disclosure: we know the owners of Ames Brook Campground and they are lovely people, but we thought you needed to know that.
Ames Brook Campground
Ames Brook Campground has been in business for many years, although it recently changed owners. The new family (friends of ours) bought the campground as the coronavirus started to unfold here in the States. As luck would have it, camping has exploded in popularity in the wake of the COVID crisis as families desperate to get out are turning to camping as a relatively safe way to get in a quick vacation.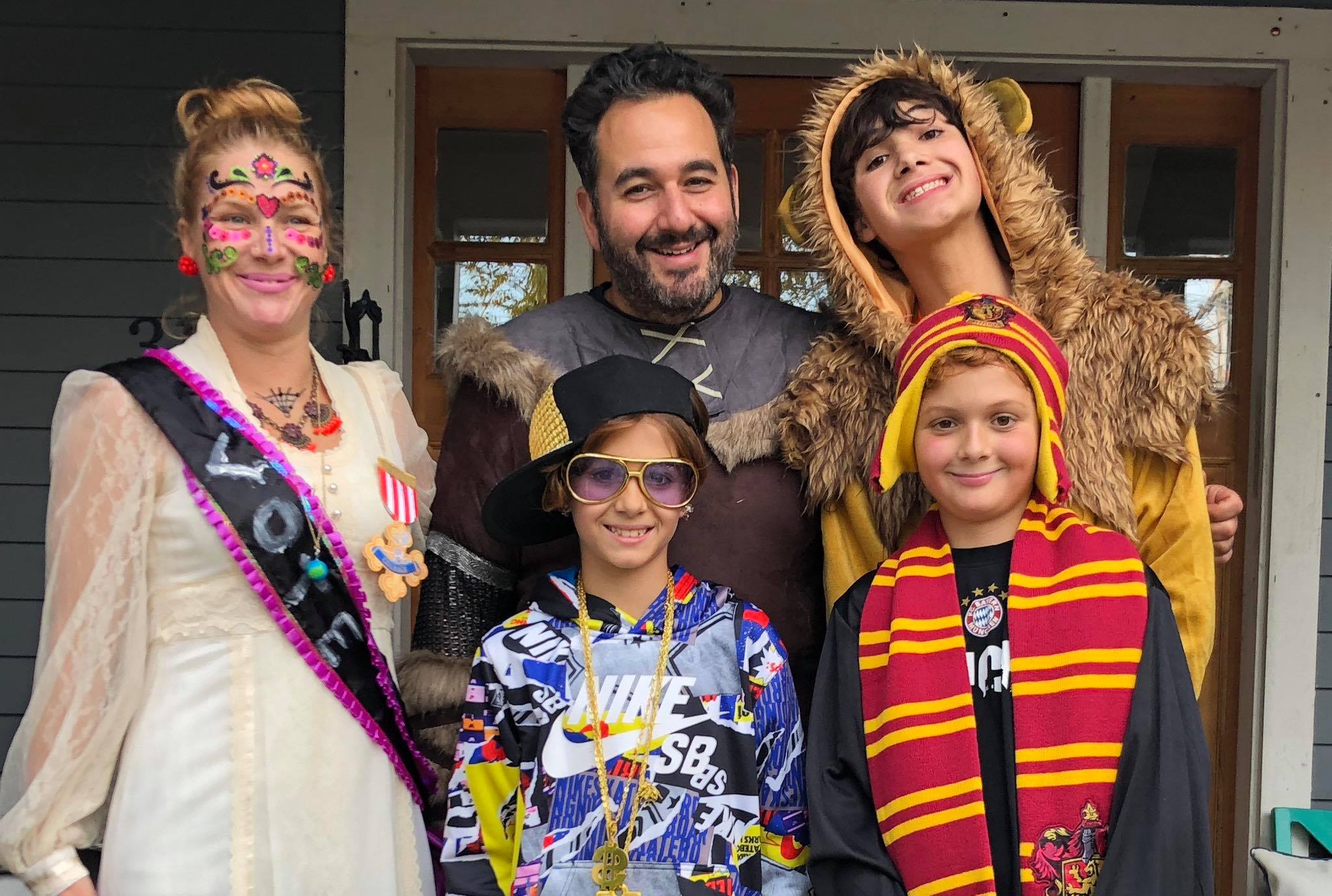 Ames Brook is clearly a special place and the new owners have done their best to maintain what has made this campground so popular for so many years while making some superb improvements (like enhancing the power situation or leveling a meadow for kids to play on). They have managed to maintain a homey, friendly feel to the place while keeping the riff raff out by keeping the standards up and delivering an exceptional camping experience.
Here's a few key facts about the Ames Brook Campground:
Key Facts
Season: May 15 to Oct 18th
Campsites: 95 (many suited for big rigs)
Big Rig Friendly: Yes
Tents: Yes (limited) – this is really an RV or trailer campground
Rates: Daily, Weekly, Monthly & Seasonal Rates are available
Facilities: onsite store for the basics, laundry room, propane filling station, firewood station, showers
Hookups: Sewer, electric (30 or 50 amp options), cable TV, and internet
Special Amenities: Game room, basketball court, playground, and a lovely creek to play in (and fish!)
Rentals: If you don't have your own rig, you can rent one here!
Location: Ashland, NH
Check out this video to get a better sense of the Ames Brook Campground:
Ashland, NH – a perfect launching off point for summer and fall fun
With the campground as your jumping off point, campers have access to a stunning part of New England. Indeed, this part of New Hampshire is situated in the White Mountains and Lake regions of this pretty state.
Campers can wander into the quaint town of Ashland which has a fun little downtown area or visit one of the many lakes in the region for canoeing, kayaking, water skiing, swimming, boat rentals, fishing and more. The movie "On Golden Pond" was filmed in this area (yes, that movie!)
Squam Lake is nearby which is a must-see body of water with tons of great options for campers looking to get out for the day. Here's a video to help illustrate what we mean:
Ames Brook campers will have access to a variety of other great ways to make memories including hiking, bike riding, motorcycling, leave-peeping (if you come in the fall like I did) and so much more. And don't forget about the amazing New England food (Clam Chowder and Lobster, anyone!? Yes please).
The bottom line is that while that are many campground options in the New England area, Ames Brook offers the best value, in the best location with the best amenities and the best people. It's glamping to be sure, but it's not pretentious. These are real people, who genuinely care about their guests and their community. The facilities are lovely, the rates reasonable and the staff extremely accomodating. Campers are guaranteed to make some amazing memories here.
Reserve a spot at Ames Brook Campground
Note: All pictures, unless otherwise noted, were used with the permission of Ames Brook Campground.
---
Like many of us, you are probably struggling to find your new normal. Perhaps you've done that and are simply bored. We've got your back. Here's a ton of recent content that revolves around what's facing us today, including working from home ideas, what to watch, things to read, and how to avoid boredom. Enjoy.