In a matter of days, huge swaths of the workforce simply started working from home. Most people were not ready. We've all found our new normal, but we still want to make it even better. This holiday season, consider giving your friends, family or coworkers something from our list of the 25 best work from home gifts / home office gifts and help them up-level their work from home experience.
---
So, I guess we are all working from home now, right? Gulp. There's a lot to like about remote work but the truth is this whole thing was sort of sprung on us all pretty quickly. In what seemed like a few short days millions of workers transitioned from corporate offices and business travel lifestyles to working from home.
And a lot of us were most definitely NOT prepared for this. We rallied pretty quickly, finding our new normal in the midst of sheltering in place, countless Zoom meetings, virtual backgrounds to hide the fact we were sitting in a laundry room, or a kids' bedroom. Now, we've settled into a new normal. Some of us are even thriving. We can imagine a world where working from home is a regular part of our lives and we kinda like it! With that in mind, we offer the best list of home office gift ideas around to help you and your loved ones thrive while working from home!
Work from Home Gifts – the best home office gift ideas
In our list of the Best Work from Home Gifts, we have selected gifts that people who are working from home are sure to love and want. Frankly, some of the gifts might even qualify as needs! We've got a mix of work from home accessories, gifts for people who used to travel, practical gifts, badass gifts, and more. Find the perfect gifts for people who work from home!
We've divided our home office gift guide into three categories:
Practical Working from Home Gifts: these gifts are a bit more on the practical side of the house. Things to make working from home easier. Some are big ticket items, others are simple, but highly effective items that will improve your work from home life.
Badass Home Office Gifts: these may or may not be useful, but they are definitely epic gifts for the person working from home these days
Gifts for People who used to travel: but are now stuck at home…sad face
Enjoy!
Practical gifts for people who work from home
Here is a list of practical gifts for people who work from home. As we all now know, it's not easy sitting on Zoom or Teams calls all day long with dogs barking in the background every time the Amazon delivery fella drops another package off or trying to wrangle your kids' school, and so on.
Here's a few practical work from home gifts that aim to make your work from home life a little easier.
A New Desk Lamp – a perfect work from home gift
Are you on a zillion Zoom calls every day? Join the crowd! One thing that can really improve your work from home experience is good lighting. A new desk lamp might be a great gift for the person working from home – and it's pretty affordable. Here's an option:
Other options: Walmart
A new Home Office Chair
Did your loved one make a strategic mistake in the quality of his home office chair? Now their booty is complaining all day, right? A quality office chair is key to surviving and even thriving while working remotely. Go big this year and gift your favorite person a new home office chair.
Other Options: Wayfair, Staples, Target, Home Depot
Seat Cushion (if you can't afford a new chair)
Maybe dropping big bucks on a new home office chair isn't in the cards this year. That's ok. An easy (and affordable) upgrade is a simple seat cushion. The model pictured below is one of the most popular seat cushions in the market and it fits most chairs. Immediately upgrade your daily experience with a seat cushion.
A new desk for the home office is great work from home gift!
Like many of us, we were not fully prepared to work from home for a sustained length of time. As such, our home office desks were probably not really want we wanted. One of the best gifts you can buy someone working from home is a brand spanking new desk for their home office. Here's one option, but do your homework, there's a LOT of really great (and affordable) desks for remote workers. It's a gift that can be used immediately!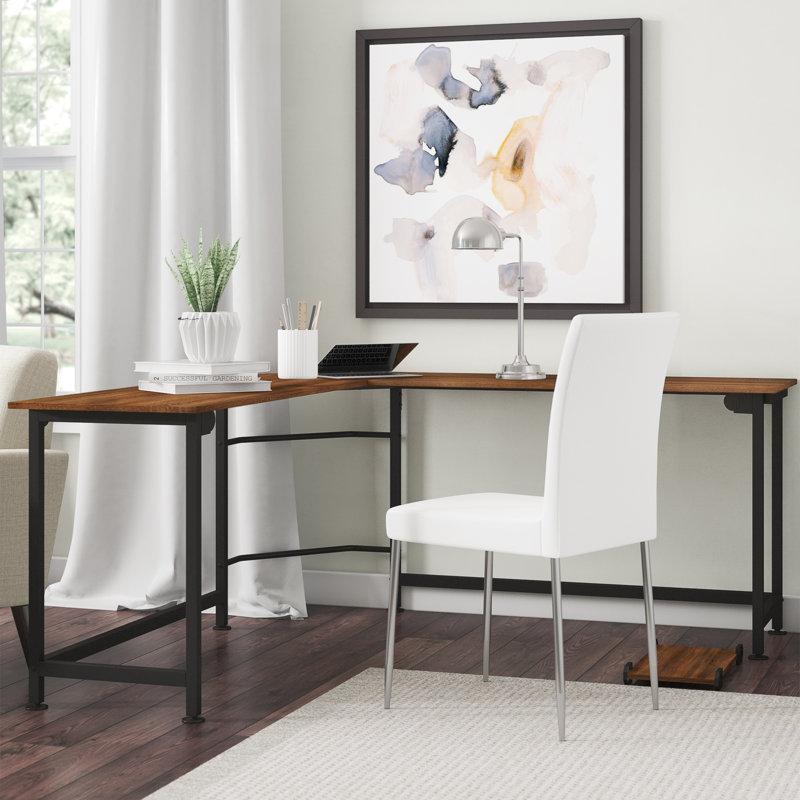 I don't know about you, but sitting in one place isn't fun. Even if you do have a nice home office it's easy to get a little tired of looking at the same four walls. Go a little more mobile with a portable desk cushion. Sit on your back porch when the sun comes up and knock out a few emails, or heck, crawl into your comfy bed, throw up a virtual background, and join that next Webex meeting!
StoDoc White Noise Sound Machine
When I was working in an office (which feels like eons ago, right?) the white noise machine controls were in my office. When I felt a little ornery with my team I'd mess with the white noise levels and almost immediately several employees would come running to my office. Haha…
The truth of the matter is that white noise helps gently mask some of the background sounds in an office allowing employees to focus a little better. The same is true at home. Think of all the distractions? Dogs barking. Kids hollering. Doorbells ringing. Yeah, it's rough.
While a white noise machine won't eliminate those sounds it can help normalize the background audio in your home office allowing you to focus a little better and ultimately be more productive. What a great gift for the work from home employee!
A new headset for the countless Zoom meetings
Improve your audio quality for the next virtual meeting with a brand new headset. This is exactly the kind of Work from Home Accessory your loved one or employee will appreciate. Here's a great option.
A Green Screen is a great WFH Gift!
Virtual Backgrounds have exploded onto the work from home scene as people wrestle with how to hide their less than ideal home office situation. If your gift-ee is working out of the laundry room or a messy dining room, consider a green screen for their next Zoom meeting and you will make his or her use of virtual backgrounds much easier. This is a popular work-from-home gift this year.
Other Options: B&H Photo
This work from home gift is stylish and practical. Give your monitor a lift while creating a little storage with a handy organizer drawer. This gift is especially helpful for people with limited desk space or room.
With the whole family at home now bandwidth is at a premium. Give the gift of better wi-fi with this wi-fi extender which will allow the person receiving the gift to perform even better.
An Ergonomic Keyboard is the kind of work from home present people can actually use (and will love!)
If the person you are searching for a gift for didn't work from home on a regular basis before all of this silliness he/she's probably not got their home office decked out. That probably means they don't have a good quality ergonomic keyboard. Give the gift of carpal-tunnel free employment and snag a sweet ergonomic keyboard.
Other Options: Target
Forearm Mouse Pad Extender
Speaking of sore forearms, if your home office desk is too narrow (like mine) it may mean your arms hang off the desk. This can get uncomfortable after repeated daily use. This is why the one thing that's changed my WFH life was this practical forearm extender which gives my arms a soft pillowy cushion.
Instead of using your laptop's camera, use a 1080 high def camera that you can mount to your monitor. Even comes with a built in microphone.
Whiteboard – Dry Erase Board
My "work" office had 2 huge whiteboards and they were perpetually covered in to-do lists, "fires" that needed put out, notes, drawings, etc. I just installed a whiteboard in my home office and haven't looked back. One of the best things I've done to improve my work from home life. Consider giving a dry erase board as a gift and you might just earn some points!
Badass Home Office Gifts
If you are looking to amp up your gift giving status and go beyond the practical or the norm, here are several badass gifts for people who work from home.
Instead of hunching over a laptop struggling to see the cells in an Excel workbook, go big with a massive and totally epic 34″ widescreen curved monitor – the perfect addition to a home office and a great gift for someone working from home now.
For those few times a month, your special someone does goes into the office have them go in in style. You will have to provide your own Star Wars music with this fun work from home gift.
3 Piece Galvanized Metal Desk Organizer
This industrial-themed home office gift is both badass and practical. Give the gift of stylish organization to your remote worker these holidays.
Speaking of badass this aptly named Epic modern desk is oozing industrial badassery and might be the perfect home office gift for the millennial looking to get serious about working from home. It's ain't cheap, but it is cool. Really cool.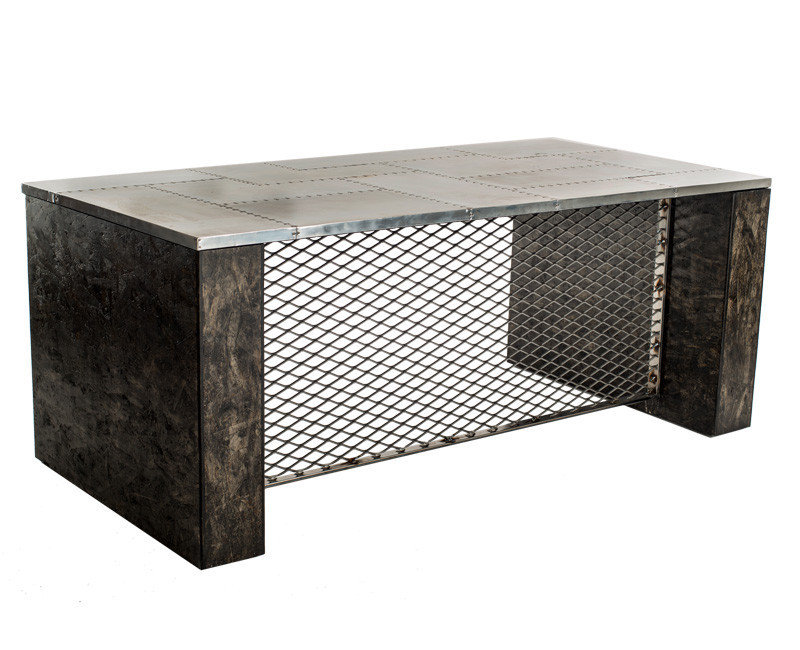 Tired of sitting all day? Go big and invest in a desktop riser that easily allows the person to sit or stand any time they want to. To be fair this is a bit more of a practical gift, but it's also kinda badass.
Inspirational Wall Art
Is it time to refresh your home office wall art? Maybe some inspirational art will make the perfect home office gift. Here's one example, below, but there's plenty of affordable options.
Work from Home Gifts for people who used to travel…but are now working from home…sad face
Did your loved one used to travel for their job? But now they are stuck at home? Why not rub some salt in that wound and remind them of how much they CANNOT travel…hehe. Here are a few gifts for people who used to travel but now have to work from home.
Be sure to check out our travel-inspired Christmas Tree ornament guide here
They can wear it around the house and remind everyone they'd rather be in the air than mowing the lawn.
Does your loved one feel a bit surly? Give 'em a T-Shirt they can use to passive-aggressively express their rage on his next virtual Webex meeting.
Biscoff Cookies!
Us travelers enjoy the little things about travel and oddly, Biscoff Cookies are one of those little things. A fun, unique home office gift for someone who used to travel might be some Biscoff Cookies which can be found in other places than an airplane!
This is a great little stocking stuffer for the former traveler now working from home. Give your loved ones a daily reminder of where they'd rather be when they are stuck on yet another Microsoft Teams meeting.
When all else fails go the easy route with an Amazon Gift Card – the home office gift you can't get wrong
It can be hard to find gifts sometimes. That's ok, go the simple route and let them pick the work from home present they want by giving them a gift card. Simple.
Our Other Gift Guides
We have lots of gift guides here at the CBoardingGroup. Here are a few that might be of interest to you:
Stay tuned as we continue to publish interesting gift guides!
Summarized List of the Best Work from Home Gifts
A New Desk Lamp
A new Office Chair
Seat Cushion (if you can't afford a new chair)
A new desk for the home office!
A new headset for the countless Zoom meetings
Green Screen so he can use virtual backgrounds!
Ergonomic Keyboard
Forearm Mouse Pad Extender
Whiteboard / Dry Erase Board
LG 34WN80C-B 34 inch Curved Monitor
Inspirational Wall Art
Biscoff Cookies!
Final Thoughts on Work from Home Gifts for the Holidays
Working from home is our new normal and it sure looks like this trend isn't going away anytime soon! In fact, many companies are telling their workers to stay home for extended periods of time – perhaps even forever. Getting the work from home experience sorted out isn't just a nice to have anymore – it's a must have.
So, this Christmas (or whatever holiday you celebrate), find the perfect work from gift for the people you love with this gift guide!
PS, don't forget to check out our Workation Guide.
---
Like many of us, you are probably struggling to find your new normal. Perhaps you've done that and are simply bored. We've got your back. Here's a ton of recent content that revolves around what's facing us today, including working from home ideas, what to watch, things to read, and how to avoid boredom. Enjoy.
If you liked this content, please do us a favor share it on social media and click the "like" button below and don't forget to follow us on social media including Twitter, Instagram, Pinterest and Facebook.
Affiliate Disclosure: As an Amazon Associate I earn from qualifying purchases. I may also earn commissions from other affiliate programs as applicable.