With enough time in the air or in hotels, you're bound to run into some famous or famous-ish people. I've ran into a few myself including the always amazing Danielle Colby from American Pickers who I ran into at the O'Hare airport in the TSA Pre Check line on the last flight before the travel world basically shut down (thank you corona…). She was super nice in our brief encounter.
Anyhoo…I was listening to One Mile at a Time's Virtual Happy Hour last night and I asked Ben who the most famous person he's met while traveling and it reminded me that I'd written about this subject a while back. So, I decided to dust it off and update it because I have a new name to add to the list. And for the record, I was little disappointed with Ben's answer on famous people he's met…he went with Quatar Airways Akbar Al Baker which is the nerdiest airline blogger answer ever…lol! Just yanking his chain a little!
Famous People I've met traveling for work
My list is actually kinda short, which is probably because I am not paying too much attention to that sort of thing and I fly Southwest a lot…not a lot of celebs on Southwest. That said…here's my list:
Danielle Colby – American Pickers
While boarding what would turn out to be the last flight I'd make before we shut down for corona quarantine I bumped into Danielle Colby from my favorite TV show, American Pickers. She was incredibly pleasant!
Anthony Bourdain – Famous Chef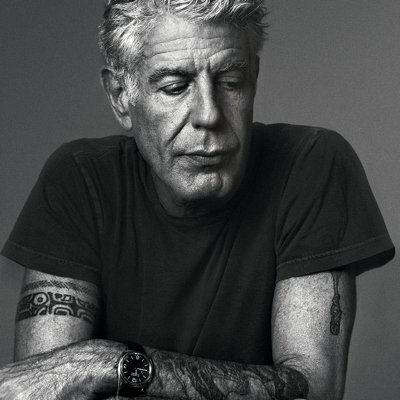 Several years ago on a Delta flight from LGA to SAN. He got my upgrade…he was literally on the list ahead of me which is odd because I'd have thought he'd have just booked a first class seat. Seemed like a nice guy.
Jonathan Davis – Lead Singer of Korn
Kind of a funny story here. I was staying at nicer Hampton Inn near the Brooklyn Bridge. There was some sort of "Free Concert" being setup down the street near the water. The place was a buzz. I didn't know who was playing there and really wasn't interested. I had NY Pizza on my mind.
Anyway, as I was heading down the elevator it stopped on a floor and a group of "rock and roll" looking people came on. A big party. I didn't recognize anyone, but they were clearly heading to the show. I asked them if they were heading over and they said yes. They were pretty nice folks. I told them to enjoy the show. When we arrived in the lobby we all exited to a crowd of fans clearly not there to see me.
I then realized it was Mr Davis and Korn was playing. I am NOT a fan of Korn at all (although I love rock). My best friend on the other hand is a HUGE fan of Korn. I shared the story w/ him…he was beside himself at the fact I didn't realize who it was.
Jimmy Fallon
Bumped into Jimmy at the JFK airport. He realized he'd been recognized and did a 180. Must have been afraid I was going to talk him (I wasn't).
The Business Manager for Insane Clown Posse – does this even count?
This is under the "famous-ish / weird" category. But, I sat next to the nicest guy in the world…almost an accountant type guy who did something business related for the weirdest band in the world.
Steven Tyler – Aerosmith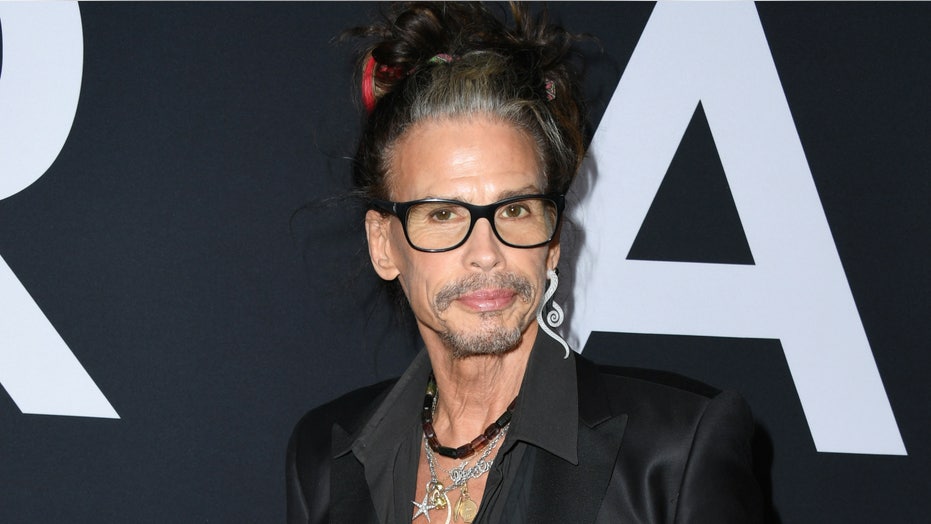 Ran into him with his wife at an airport security line in New Orleans. He's so tiny (and old) and was wearing chick jeans. It was kind of weird.
Jack White – White Stripes
Bumped into him on a Delta flight from Nashville to Los Angeles. Same flight as Trace Adkins.
Trace Adkins – Country Singer
Same flight as Jack White. Sat down next to me at the gate, but he had a head cold and looked tired. I left him alone. Trace and Jack did not talk to each other.
Jamey Johnson – Country Musician. Marine.
Flight from LAS to BNA, just a regular guy on a Southwest flight with like an A52 boarding pass or something.
The Iceman – Chuck Lidell
Thanks to a commenter (below) I was reminded that I'd met the Iceman himself while traveling through Las Vegas on my way to Utah with the family. He was chilling at a Starbucks off strip. Seemed like a pretty nice guy for someone who can bring the pain!
Not sure if this counts as "famous" but he was a really nice guy. Like really nice. He's also Mormon and tried to convert me…but he was so nice, I give him a pass on that.
Who've you met while traveling? Drop us a comment or tweet us!
If you liked this content, please do us a favor share it on social media and click the "like" button below and don't forget to follow us on social media including Twitter, Instagram, Pinterest and Facebook.
And, of course, if you are interested in more travel tips and travel advice, you might like these great articles:
Affiliate Disclosure: As an Amazon Associate I earn from qualifying purchases. I may also earn commissions from other affiliate programs as applicable.