It looks like we are going to be wearing face masks for a while and with the holidays approaching it's definitely time to find the best holiday-themed face masks. Our collection of face masks for Christmas and the holidays is sure to delight.
Whether you are staying at home or managing to get in a trip these holidays, chances are you will be wearing a mask at some point so you might as well make it a festive one.
Holiday Themed Face Masks / Face Masks for Christmas
Our collection of festive face masks runs the gamut from Christmas to Kwanza and everything in between. Specifically, we share where to buy the following types of holiday face masks:
Holiday Themed Face Masks for Adults (including Santa Claus Face Masks)
Holiday Themed Face Masks for Kids
Hanukah Face Masks
Kwanza Face Masks
Thanksgiving Face Masks
Whether you celebrate Christmas, Kwanza, Hanukah or nada, we get something to get you in the mood.
Holiday Themed Face Masks for Adults
There are a variety of creative options available for folks seeking holiday-themed face masks for adults (we will get to the kiddos later). In this section, you will find a variety of options including:
Christmas Disposable Face Masks
Collections of washable face masks
Funny Christmas face masks
Santa Claus Face Masks
If you are looking for a cheap Christmas face mask these disposable holiday masks are perfect. With Christmas themed print, they are the perfect face masks for a Christmas party. Toss 'em when you are done.
There are 29 different options with the Veki Face Covering for Christmas. From Merry Christmas, to reindeers and candy canes. Be sure to check out all of the different options here.
This collection of washable Christmas print face masks includes 45 different combinations of face masks. Each collection has 5 total face coverings.
Walmart sells these clever holiday face masks which include a filter. Pretty reasonably priced, too.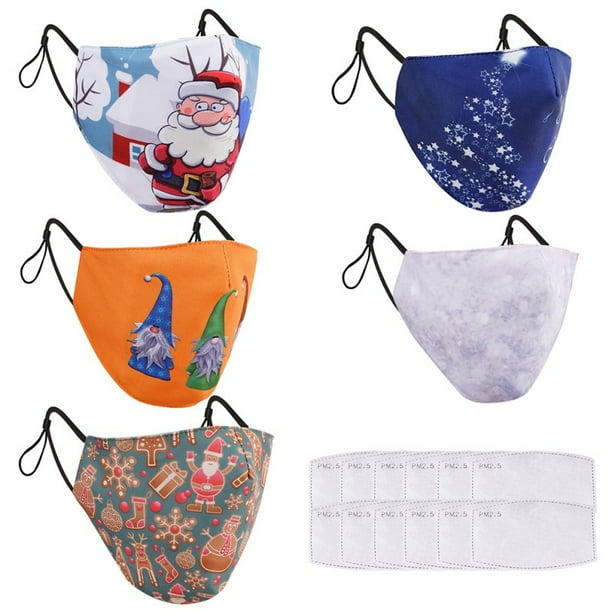 Etsy has a variety of great handmade face masks and a huge collection of holiday themed face coverings too. Here's a popular Santa Claus Face Mask.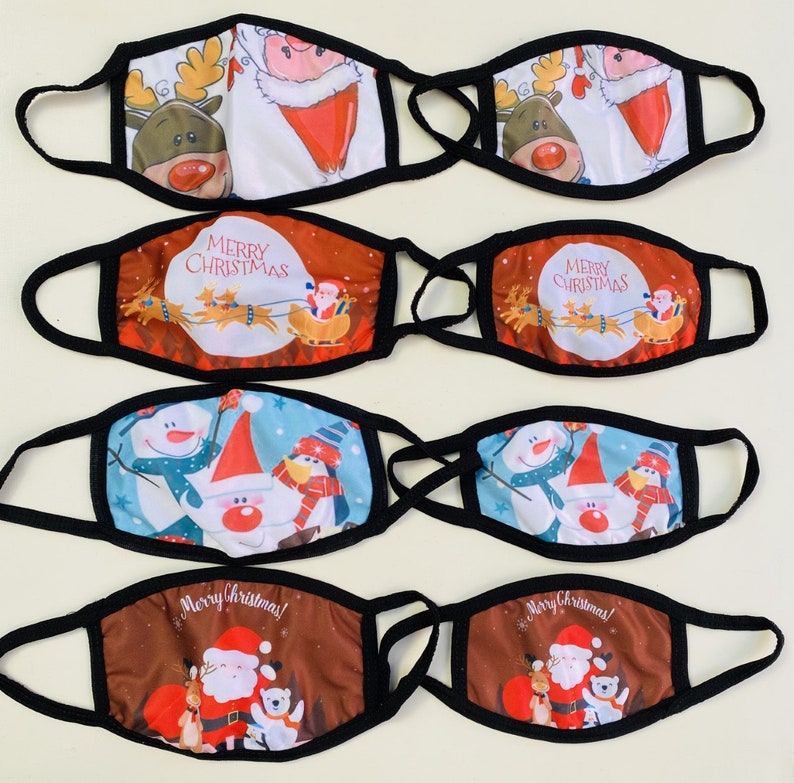 Old Navy has a some excellent Snowman Face Masks and Reindeer Face Masks:
These are super clever face masks. We are partial to the Santa Claus Face Mask with it's excellent beard!
Holiday Themed Face Masks for Kids
Traditional face coverings don't fit the little ones to well. As such, folks often buy kid-sized face masks and well, if you have kids they aren't going to want to be left out of the fun. Here's a few Christmas themed face mass for children.
This six piece set of kids Christmas face bandana / face coverings is perfect younger children aged 5 to 11.
Hanukah Face Masks
Jewish traditions around the holidays are a magical time and Hanukah is a wonderful time of celebration and remembrance. Here are a few Hanukah Face Mask to help you celebrate safely.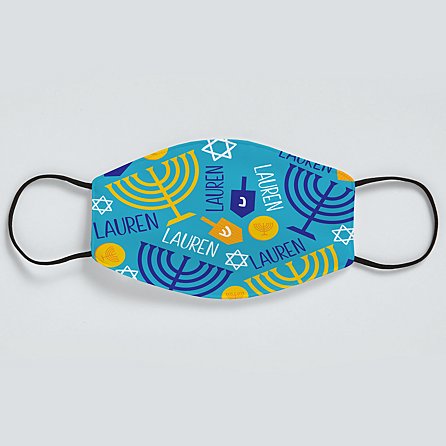 Kwanza Face Masks
Is Kwanza more your jam? That's cool, too. Here is a small collection of Kwanza themed face masks and face coverings.
Thanksgiving Face Masks
Many of you are probably NOT spending Thanksgiving with your family and while that's probably the smart choice this year, that doesn't mean you can't embark upon some Thanksgiving spirit by wearing a Thanksgiving face mask. Here's a few ideas:
Final Thoughts on Face Coverings for Christmas & the Holidays
This year will be unlike just about any other holidays thanks to the lovely pandemic…ugh! That doesn't mean it has to be terrible though. It's the little things that brighten up a day and sometimes just getting in the mood for the holidays can go a long ways towards lifting your spirits. One way to do that is to buy some face masks for Christmas (or whatever holiday you celebrate). Happy holidays out there and stay safe!
---