Father's Day is right around the corner. Is the special man in your life working from home right now? If so, use our specially curated Father's Day Gift Guide and find the best work from home gifts for dad!
---
In what seemed like a few days much of the workforce moved from offices and planes to working from home. Many employees may actually stay working from home as companies have realized their business can now accommodate this workforce model.
If your dad, husband or grandfather is one of the millions of workers whose daily life consists of nonstop Zoom meetings interrupted only by Amazon deliveries, this is the gift guide for you.
Work from Home Gifts for Dad that he might actually like (and need)
This Father's Day find gifts specifically tailored towards the dad or husband whose working from home. In our list of the Best Work from Home Gifts we have curated gifts that dads who work from home are sure to love (and may actually need). Make this your best dad's day ever and knock it out of the park.
We've divided our gift guide into three categories:
Practical Working from Home Gifts for Dads: these are practical gifts that will make your man's life a little easier
Badass Work at Home Gifts for Dad: these may or may not be useful, but they are definitely epic
Gifts for Dads who used to travel: but are now stuck at home…sad face
Enjoy!
Practical Working from Home Gifts for Dad
Here is a list of practical gifts for dads who work from home. Hey, it's not easy sitting on Zoom calls all day long with dogs barking in the background every time the Amazon guy drops another package off. Here's a few practical work from home gifts your dad or hubby will really like (and may need).
A New Desk Lamp
If your man is on 4.2 million zoom calls a week along with everyone else who's working from home? We bet he could use a new desk lamp to improve his Zoom lighting. Here's an option:
Other options: Bed Bath and Beyond, Wayfair
A new Office Chair
Did your pops or hubby make a strategic mistake in the quality of his home office chair? No worries – buy him a new one for Father's Day. Here's an option:
Other Options: Wayfair, Staples, Target, Home Depot
A new headset for the countless zoom meetings
Improve your dad or husband's audio quality for his next virtual meeting with a new headset. This is exactly the kind of Work from Home Accessory he will appreciate. Here's an option.
Other Options: Best Buy
Green Screen so he can use virtual backgrounds!
Virtual Backgrounds have exploded onto the work from home scene as people come to grips with less-than-ideal home offices. If your dad is working out of the laundry room get him a green screen for his next Zoom meeting and you will make his use of virtual backgrounds much easier.
Other Options: B&H Photo
Ergonomic Keyboard
If your guy didn't work from home on a regular basis he's probably not got his home office decked out. That probably means he doesn't have a good quality ergonomic keyboard. Maybe he had one for his work office, but it's still sitting their collecting dust while his forearms ache. Snag a sweet ergonomic keyboard and give his carpal tunnel a break.
Other Options: Target
Forearm Mouse Pad Extender
Speaking of sore forearms, if your dads home office desk is too narrow it may mean his arms hang off the desk. This can get uncomfortable after repeated use. Get him this cool forearm extender and give his arms a soft pillowy cushion.
Other Options: Wal-Mart
Badass Gifts for Dads who Work at Home
If you are looking to amp up your gift status, here's several badass gifts for fathers who work from home. #gobig
LG 34WN80C-B 34 inch Curved Monitor
Does you guy hunch over his laptop struggling to see the cells in his Excel workbook? Fix that with a massive and totally epic 34″ widescreen curved monitor – the perfect addition to a home office.
For those few times a month your dad or hubby does goes into the office have him do so in style. You have to provide your own Star Wars music…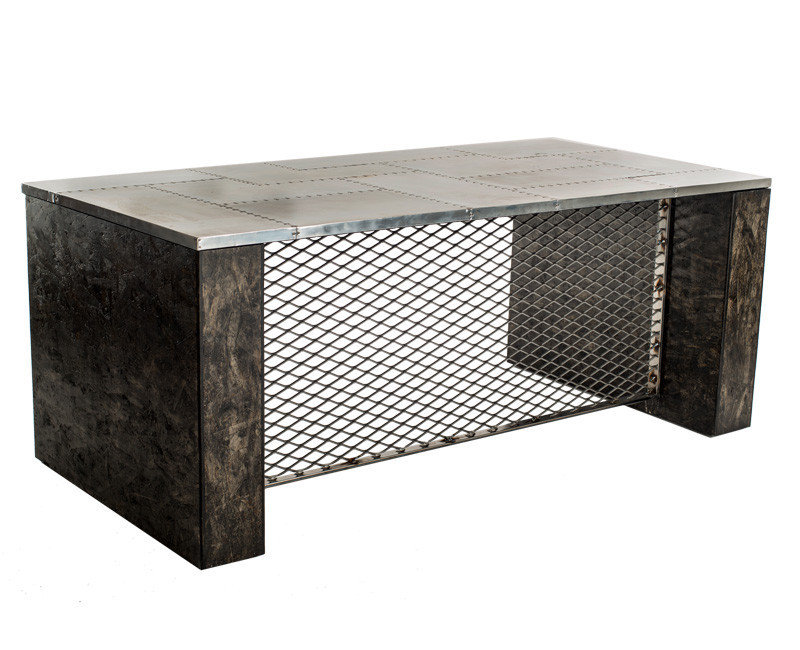 Does your guy get tired of sitting all day? Go big and invest in a desktop riser that easily allows him to sit or stand any time he wants to.
Gifts for Dads who used to travel…but are now working from home
Did your dad used to travel for his job? Is he now stuck at home? Why not rub some salt in that wound and remind him of how much he CANNOT travel…hehe. Here's a few gifts for dads who used to travel but have to work from home.
He can wear it around the house and remind everyone he'd rather be in the air than mowing the lawn.
Does your pops feel a bit surly? Give him a T-Shirt he can use to passive aggressively express his rage on his next virtual meeting.
Give him a daily reminder of where he'd rather be when he's stuck on yet another Microsoft Teams meeting.
Our Other Gift Guides
We have lots of gift guides here at the CBoardingGroup. Here are a few that might be of interest to you:
Stay tuned as we continue to publish interesting gift guides!
Final Thoughts on Working from Home Gifts for Dads
If a gift doesn't do the trick, maybe send him on a workation?
If you liked this content, please do us a favor share it on social media and click the "like" button below and don't forget to follow us on social media including Twitter, Instagram, Pinterest and Facebook.
---
Like many of us, you are probably struggling to find your new normal. Perhaps you've done that and are simply bored. We've got your back. Here's a ton of recent content that revolves around what's facing us today, including working from home ideas, what to watch, things to read, and how to avoid boredom. Enjoy.
Pin These:
Affiliate Disclosure: As an Amazon Associate I earn from qualifying purchases. I may also earn commissions from other affiliate programs as applicable.